IPL 2022: Ajay Jadeja Explains Difference Between Virat Kohli And Dinesh Karthik's Form This Season
Former Indian player Ajay Jadeja pointed out the difference between the form of Virat Kohli and Dinesh Karthik in the ongoing IPL 2022.
Kohli is going through a lean patch of his IPL career as the senior Royal Challengers Bangalore (RCB) player has scored 216 runs in 12 innings at 19.64 and a strike rate of 111.34 in the tournament.
Virat Kohli and Dinesh Karthik– Contrasting tales of IPL 2022
Kohli recorded his sixth golden duck of his IPL career, his third in this season and second against Sunrisers Hyderabad on Sunday (May 8).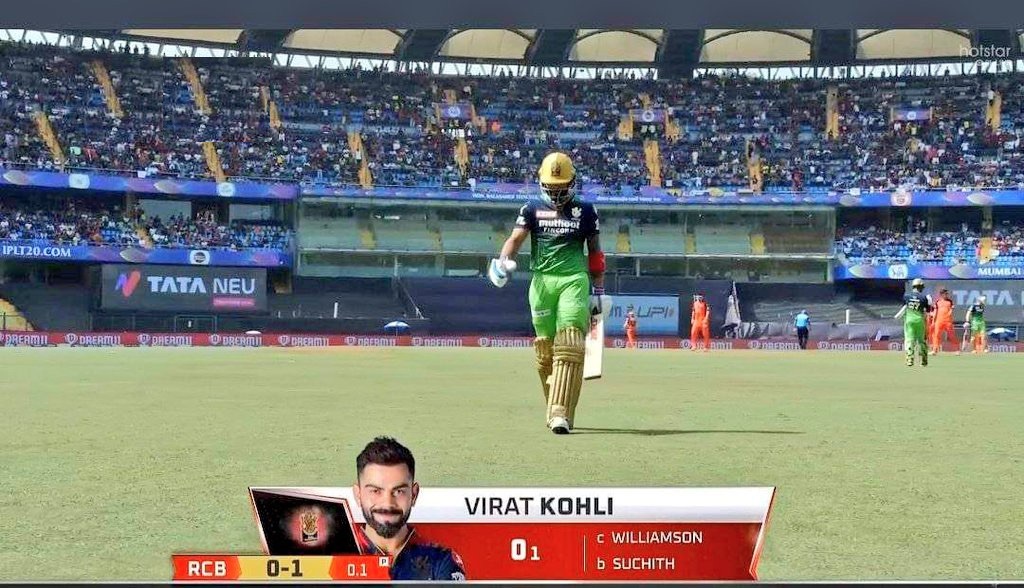 On the other hand, Dinesh Karthik has seen a whirlwind turnaround in white-ball cricket. The Tamil Nadu wicketkeeper-batter has garnered attention for his phenomenal hitting in the slog overs for RCB.
There is no competition between Virat Kohli and Dinesh Karthik: Ajay Jadeja
Karthik made 274 runs in 12 innings at 68.5 and a staggering strike rate of 200 in the IPL 2022 so far. In the match against SRH, Karthik slammed eight-ball 30 runs including 22 of IPL debutant Fazalhaq Farooqi in the last four balls of the innings.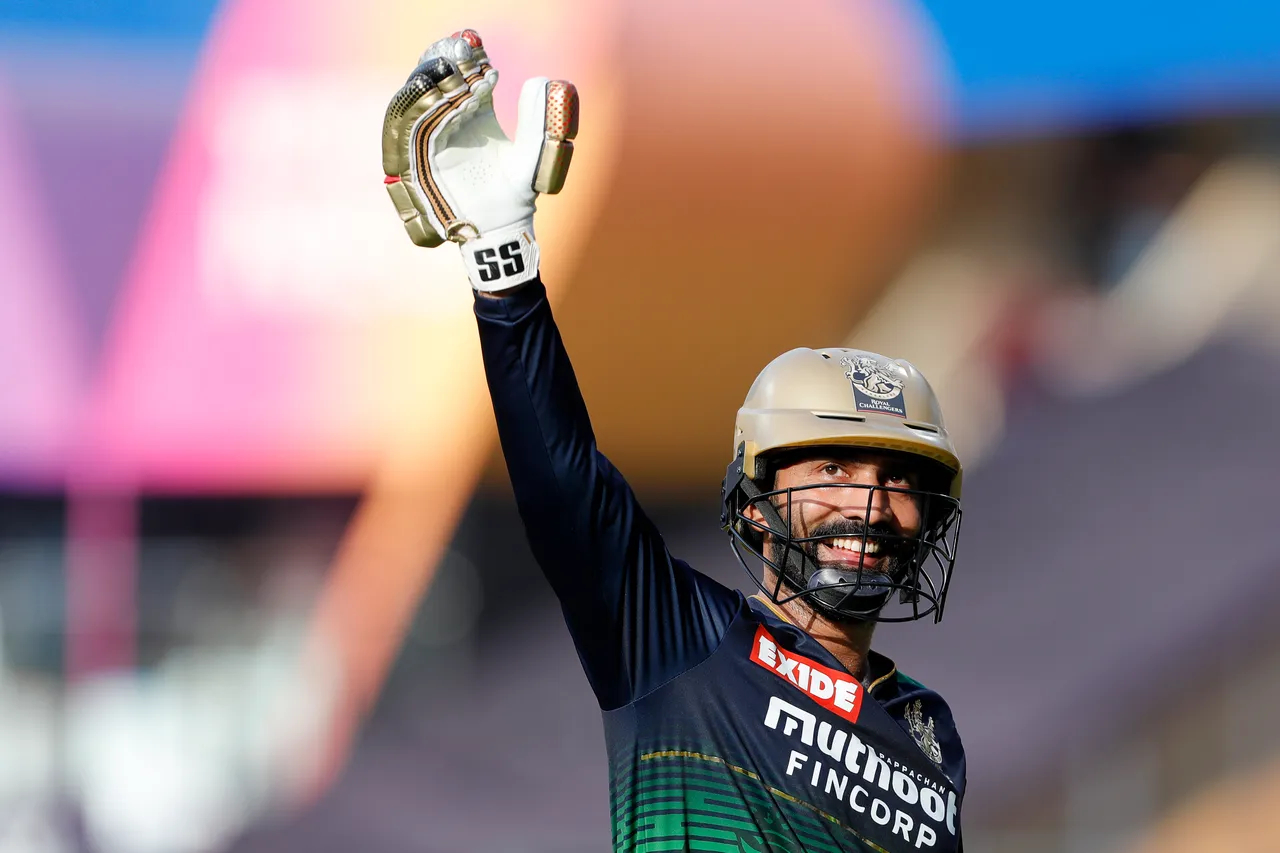 "(Karthik) played an extraordinary innings. The first two balls he received came at an uncomfortable length but he dominated once the bowler started to try and save runs.
"Yes, luck was with him but he showed how confident he is. For those who wonder why we talk about confidence, don't go too far, just look at this match," Jadeja said on Cricbuzz.
"There is no competition between Virat Kohli and Dinesh Karthik as far as batting is concerned.
"But if there is someone who is seeing these two only today, they will see that Karthik is not thinking about getting out regardless of where the ball has been pitched while at the opposite end is a batter who is as big as Virat Kohli. But this shows that the sport is bigger than anyone.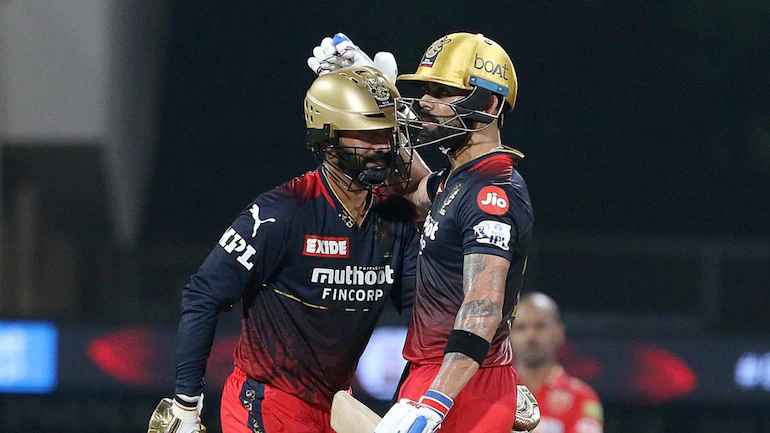 "Maybe it came a little late for Dinesh Karthik but where he is right now is where people hoped he would get to for such a long time, whereas nobody ever hoped to see Virat Kohli where he is.
"The fact is that, Dinesh Karthik can teach players how to get out of difficult situations in their careers even after playing for many years," Jadeja added.
RCB defeated SRH by 67 runs to strengthen their chances of qualifying for the IPL 2022 playoffs.
Also Read: SRH vs RCB: Was Contemplating Getting Retired Out To Get Dinesh Karthik In – Faf du Plessis