IPL 2022: I Won't Use "Mankad" Ever: Marcus Stoinis
Mankad or now since the Marylebone Cricket Club – the custodians of cricket laws, has changed the term to run-out at the non-striker's end has always been a talking point. Lucknow Super Giants all-rounder, Marcus Stoinis in a recent podcast said that he would not ever use Mankad to dismiss a batter.
PBKS vs LSG Dream11 Prediction
It has always been about a legal form of dismissal and upholding the spirit of the game.
There has been a long fight to not use the word "Mankad" for the form of dismissal. It has been used popularly since former India allrounder Vinoo Mankad twice ran out Australia opener Bill Brown at the non-striker's end; once in a tour game against an Australia XI at the SCG in 1947, and then again in the second Test of the ensuing series.
The MCC earlier this year finally made the change in the rule book as it re-classified the dismissal, from law 41's 'unfair play' and incorporated it within law 38 pertaining to legitimate runouts.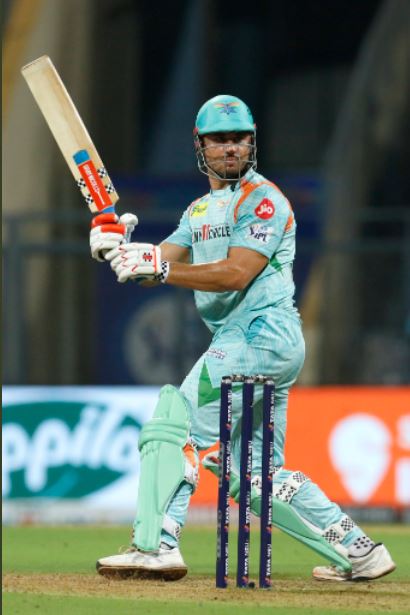 "I Won't Mankad You, But That's Just A Warning": Marcus Stoinis
This dismissal has been in discussion in recent times since Jos Buttler and Ravichandran Ashwin became part of the same franchise. In 2019, playing for Kings XI Punjab, Ashwin ran Buttler out on the non-striker's end. Now both of them are part of the Rajasthan Royals.
In a recent interview, Buttler was asked if he would allow Ashwin if he decides to make an attempt to run out a batter if he leaves his crease way too early, Buttler answered in the negative.
Marcus Stoinis on a podcast echoed similar views as Butter as he said, "Not a tough one. Don't even get me talking about the Mankads and who does them. Don't even get me started. Yeah, well, I'm not doing the Mankad. Unless the guy is proper cheating, I will probably tell him off first. I'd say listen here mate, stay inside your crease and I won't Mankad you, but that's just a warning."
More recently the dismissal was in the news when Smriti Manthana was run out at the non-striker end in the Women's domestic tournament.
Also Read:RR vs MI: Mumbai Indians' Predicted Playing XI Against Rajasthan Royals, IPL 2022, Match 44 RR vs MI