MI vs KKR: It Is Always A Good Feeling To Contribute With Wickets – Jasprit Bumrah After Winning MoTM vs KKR
Jasprit Bumrah returned to his aggressive best in IPL 2022 as he picked up his first-ever five-wicket haul in the IPL.
His spell of 5-10 helped Mumbai Indians restrict Kolkata Knight Riders for 165 runs in their first innings.
But it wasn't enough for MI to register a win as KKR beat MI for the 2nd time in this season.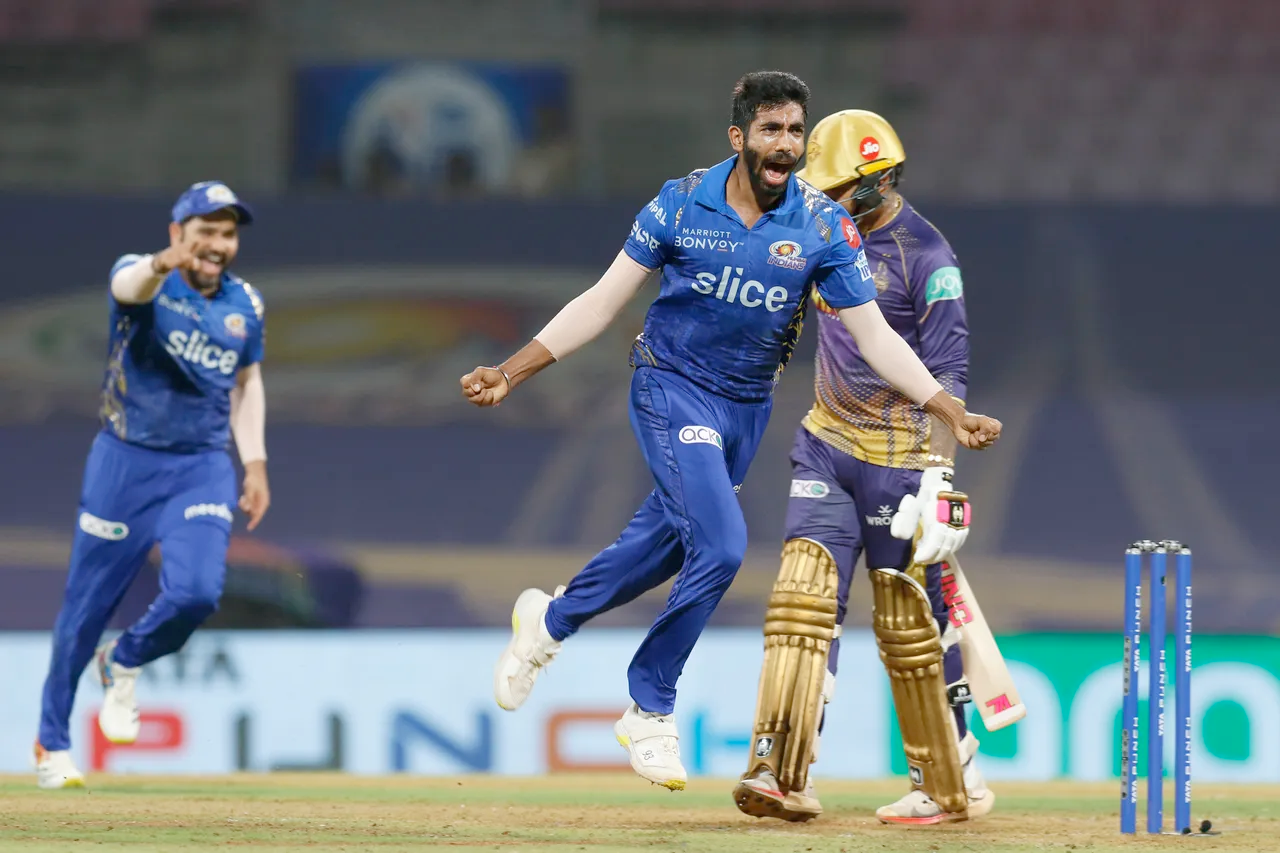 We, Will, Try To Rectify Our Shortcomings In The Next Season: Jasprit Bumrah
Mumbai Indians have lost 9 games out of the 11 they have played in this season, it includes 8 losses on the trot in their first 8 games. After those losses, they won back to back games against Rajasthan Royals and Gujarat Titans. But against KKR they fell short once again. MI's star players haven't been in top form.
Even Jasprit Bumrah who picked up 5 wickets prior to this game had only 5 wickets in 10 games. The likes of Rohit Sharma and Kieron Pollard have struggled throughout the season for runs.
But in any case, the return of Bumrah to his best may be a shining bright light in what has been a gloomy season for the men in gold and blue.
Jasprit Bumrah on his performance in the post-match presentation said, "When you contribute with wickets it's always a good feeling, but the very important thing is to make the team win. We got into a good position but midway through the innings the pressure creeped on and we lost the game. But it is the way it is. It's a good day. I got wickets and we were able to execute whatever we wanted to. I don't look at numbers or goals. My main aim is to follow the process and have a good mindset."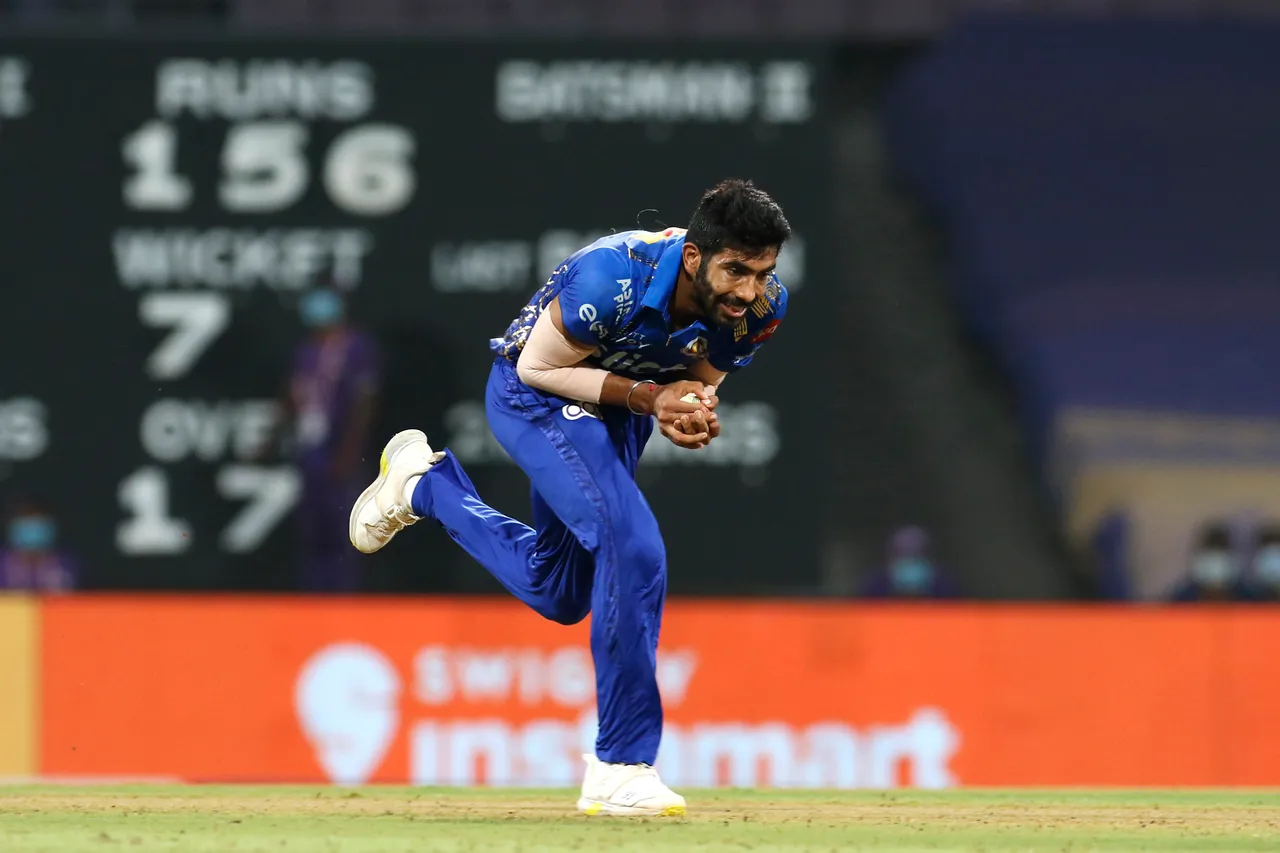 When asked about the lack of wickets for him this season, he said, "Sometimes you don't get wickets, but that is the time you have to have faith in your process and that's what I was doing. You don't want to be desperate and go for the glory. So that's what I was doing, helping the team in whatever capacity I could. Sometimes that is bowling economically and sometimes the day is yours when you get wickets."
Talking about how MI is going to go ahead, he said, "You take the learnings from this season and try to rectify it for next year. That's what we're doing, trying to find the positives wherever we can and go hard in whatever games are left."
MI would wish to win their remaining three games and end the season on a high.
Also Read: MI vs KKR: "All's Not Well" – Mohammad Kaif Questions Equation Between KKR Captain Shreyas Iyer & Coach Brendon McCullum