RR vs CSK: Twitter Slams Sunil Gavaskar After Commentator On Air Says "Shimron Hetmyer's Wife Has Delivered, Will He Deliver Now For The Royals"
Former Indian cricketer and commentator, Sunil Gavaskar, received flak for his tasteless comment during Rajasthan Royals (RR) final league stage game against the Chennai Super Kings (CSK) at the Brabourne Stadium on Friday.
The two teams are battling it out with each having different intentions. While CSK is playing for pride and the hopes of finishing on a high, a win for Rajasthan means they finish in the top two.
On the back of Moeen Ali's 57-ball 93, CSK managed to put up 150 on the board. No other batter could make a significant contribution as the Englishman led the way with his highest-ever IPL score.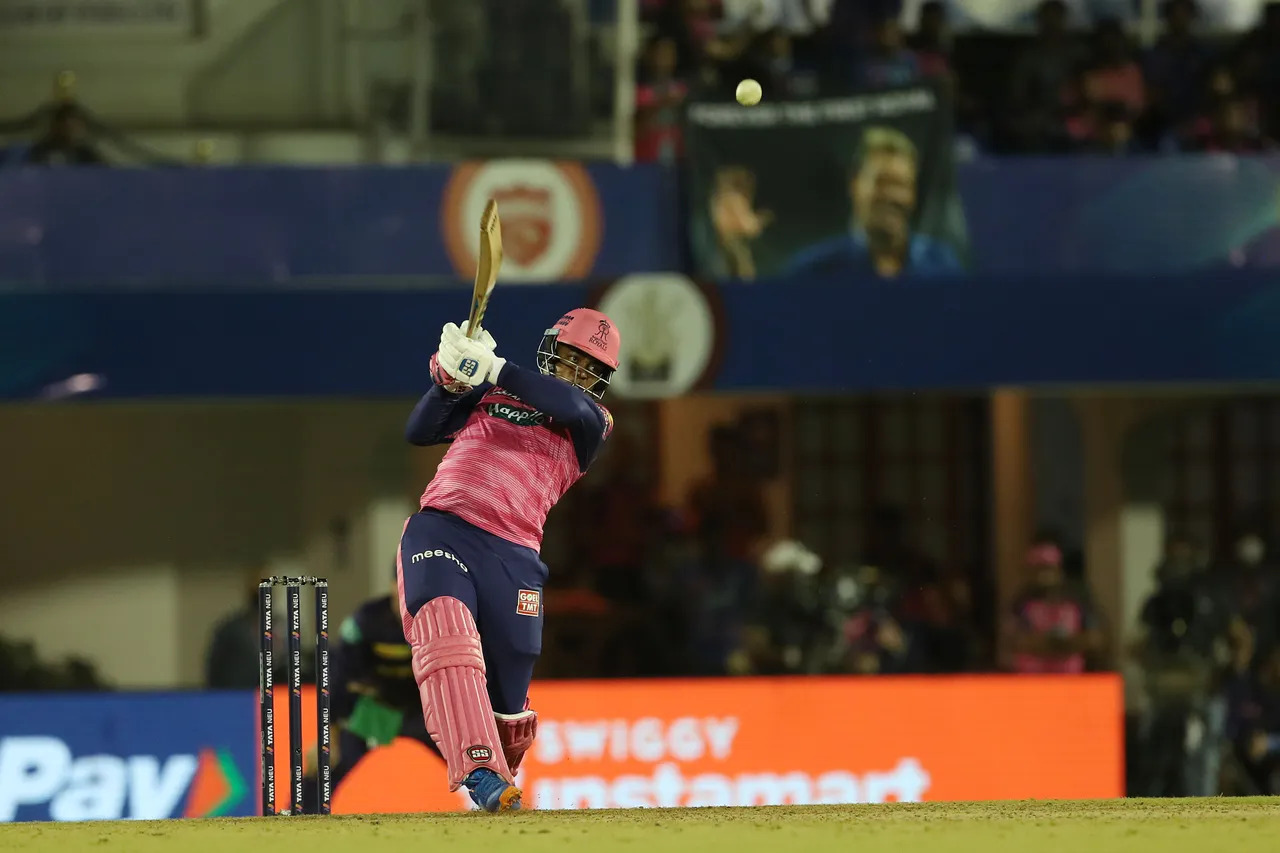 In response, Rajasthan lost Jos Buttler early on in the innings. Sanju Samson, Yashasvi Jaiswal, and Devdutt Padikkal played good knocks before the onus was left to Ravichandran Ashwin and Shimron Hetmyer.
Hetmyer had just returned to the IPL season after having taken leave midway to be with his wife during their childbirth. His return to the game lasted for a short while but Gavaskar's comment about the Windies player left a sour taste in fans' mouths.
As the chase became tougher, Gavaskar commented on air: "Shimron Hetmyer's Wife Has Delivered, Will He Deliver Now For The Royals?" The comment was called immature and several people wondered how a 72-year-old can make such statements on live TV.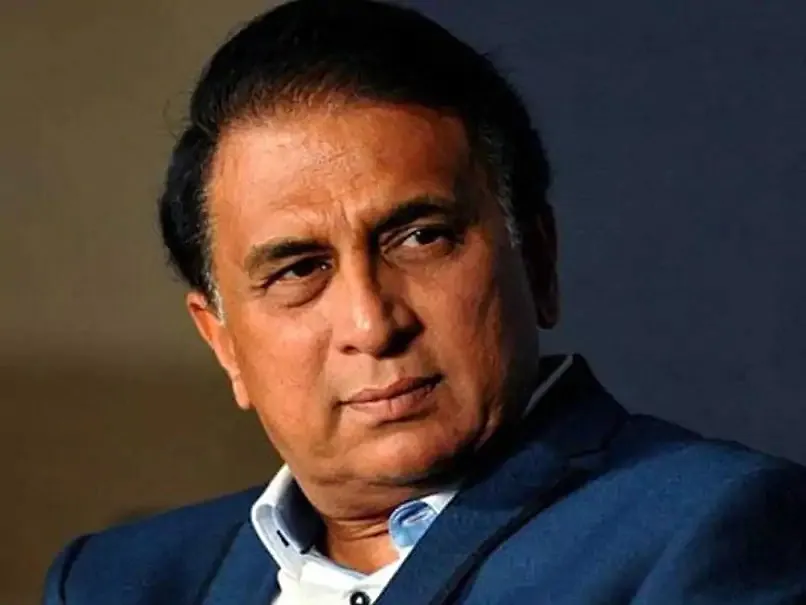 It isn't the first time the former cricketer has faced backlash for his commentary. After a string of failures for Virat Kohli during IPL 2022, Gavaskar had said on-air: "Inhone lockdown me to bas Anushka ki gendon ki practice ki hain
". (Virat Kohli has only trained against Anushka's balls during the lockdown).
Here are a few reactions to Sunil Gavaskar's statement:
Sunil Gavaskar said, "Shimron Hetmyer's wife has delivered, will he deliver now for the Royals".

— Mufaddal Vohra (@mufaddal_vohra) May 20, 2022
stop letting boomer uncles commentate, tell gavaskar to retire.

— meds 🐍 🌞 (@kehnahikyaax) May 20, 2022
Sunil Gavaskar has been bad for a long time. Tonight, he's just re-emphasised his boomer uncle status. "Hetmyer's wife delivered. Can he deliver for RR?" How is this commentary? How is he still paid to utter tripe like this?

— Swaroop Swaminathan (@arseinho) May 20, 2022
Sunil Gavaskar is so embarrassing!!!

I don't want to listen to the "he's one of the greats of the game, respect him" I am not talking about his cricket, I am talking about his very very embarrassing comments. He needs to know where the line.

— Aani 🦦 (@wigglyywhoops) May 20, 2022
Never liked Gavaskar the person https://t.co/PDKrzDF8lK

— sourav (@Purplepatch22) May 20, 2022
"Hetmyer's wife has delivered, will he deliver for the Royals?"

This is followed by laughter in the background……..no comments on that….

— Nikhil 🏏 (@CricCrazyNIKS) May 20, 2022
Gavaskar behave ypurself

— ypu (@MoriaBajumdar) May 20, 2022
Now I feel Ansuhka was right scolding Mr.Gavaskar 👍🏻

— ARYANᴿᶜᴮ (@TheAryanBansal) May 20, 2022
https://twitter.com/Kohliisgoat/status/1527703334626689024
Gavaskar and his habit of bringing family and making jokes thinking it is funny

— anushka (@away_fromglory) May 20, 2022
There must be better commentators than Sunil Gavaskar. #BanSunilGavaskarFromCommentating

— Deep Mistry (@deep_mistry1899) May 20, 2022
Gavaskar should be chained 50 meters away from commentry box and shouldn't touch mic in entire life and should be jailed to speak in mic

— Caffeine_Addict (@Arrest_tea) May 20, 2022
Why Is Gavaskar still doing commentary? It's not even funny anymore 🤦‍♂️🤦‍♂️ https://t.co/sO277MhiNx

— Harman Rai (@HarmanR47154159) May 20, 2022
Imagine intermixing Cricket with personal life.

Gavaskar has been annoying since very long but Why Star Sports hasn't fired him till now ?

Awful. https://t.co/xecbllDVD9

— Tukun (@SuvTK7) May 20, 2022
Ban This Sunny Gavaskar from Commentry https://t.co/uceNCdAICA

— Prasanjit (@Prasanj19782888) May 20, 2022
Should this Gavaskar be banned like Boria? #CSKvsRR #SunilGavaskar https://t.co/mUrxlxwMDX pic.twitter.com/z2EOYKqXYN

— ✨ DC 🏏 ✨ (@im_deepayan161) May 20, 2022
Shameless Commentary from Sunil Gavaskar #CSKvsRR #SunilGavaskar

— Nandu Vijayan (@IamNanduVijayan) May 20, 2022
Gavaskar should be banned from commentating honestly. His personal disgusting digs are getting annoying and frankly nobody needs his analysis or lack thereof. Anushka was right to give it back to him

— snigdha (@dramebaazkid) May 20, 2022
Hetmyer has got out, will Gavaskar saab too get out of commentary box?

— Silly Point (@FarziCricketer) May 20, 2022
Such an bullshit commentator Gavaskar is… bringing someone's private life in cricket is normal for him….He literally relating cricket with women's delivery…. really Gavaskar?? https://t.co/h1TeQbHZQP

— tauseef🦇 (@pascal_ak_) May 20, 2022
Sunil Gavaskar said, "Shimron Hetmyer's wife has delivered, will he deliver now for the Royals".
Such a shameless remark !

— Saurav 👽 (@saurav535) May 20, 2022
New low from Gavaskar 🤦 https://t.co/CwoAYhufgt

— Raghav (@Im_RaghavVR) May 20, 2022
Pathetic comment by sunil gavaskar

Earlier he passed a nasty comment on virat & anushka

Today he is taking dig at hetmyer his wife delivered will he deliver he known for sneeky remarks against women such alow @StarSportsIndia shame?? Why to having such person on ct box??

— яαℓ (@Better_thn__you) May 20, 2022
my word Gavaskar!! what's even the point of bringing a cricketer's wife into commentary conversations..
wish Hettie's wife – as Anushka did earlier – takes it to social media to call out SG..horrible.. https://t.co/kT7AiOSG7L

— Jatin Khandelwal (@jr_khandelwal) May 20, 2022
Sunil Gavaskar: " Hetmyer's wife delivered, will he deliver tonight."

Why is this senile old man still on the commentary team?

— Cricket Blog and Memes 🏏🏏 (@edgesandsledges) May 20, 2022
Why is it so difficult for Gavaskar to not involve a player's family/wife during his commentary? Absolutely unnecessary and cringeworthy.

— A. (@EdinsonChavanni) May 20, 2022
sunil gavaskar is so disgusting, hetmyer should drag this mfs ass https://t.co/O6iGLy8hJu

— h | tas stan acc (@hamza1sm) May 20, 2022
BC Sunil gavaskar shud now take retirement, sh*t coming out of his mouth more often now. https://t.co/ZFtUfGrEgB

— ANKUR (@ankur_16n) May 20, 2022
Sunil Gavaskar: Hetmyer's wife Delivered. Will he deliever for Royals Now?

Kya aadmi hain yaar yeh Sunil Gavaskar#IPL2022#RRvCSK #CricketTwitter

— Dheeraj Singh (@Dheerajsingh_) May 20, 2022
Anushka Sharma was really ahead of time when she gave belt treatment to Gavaskar,more respect increased for her#IPL2022

— Robin Saroy (@RobinSaroy2002) May 20, 2022
Anushka was ahead of time when she gave belt treatement to Gavaskar. All those who attacked Anushka by saying she is disrespecting a great should know that a great of game is not always a great human. Gavaskar is definitely not, he is a chutiya of top level.

— ayaan. (@AyanMusk) May 20, 2022
T.H.I.S
.
its literally shameful to hear gavaskar on commentry#IPL2022 https://t.co/ssQAJbCQD9

— Srishti (@Srishti05816410) May 20, 2022
Gavaskar should be banned from commentating honestly. His personal disgusting digs are getting annoying and frankly nobody needs his analysis or lack thereof. Anushka was right to give it back to him

— snigdha (@dramebaazkid) May 20, 2022
Also Read – RR vs CSK: Watch – Ian Bishop Spotted With A Chit In His Hand At Toss To Ask MS Dhoni Questions At Toss