RR vs DC: I Don't Know What Is With These Stumps – David Warner On Survival Against Yuzvendra Chahal
Delhi Capitals bowlers managed to restrict a Rajasthan Royals side sans Shimron Hetmeyer to a below par 160 in the first innings.
It was the Australian duo of Mitchell Marsh (89) and David Warner (52*) that put 144 runs for the third wicket as the Capitals chased the moderate target in 18.1 overs.
Mitchell Marsh, David Warner power Delhi Capitals to eight-wicket win vs RR
Warner played second-fiddle to Marsh, who was playing as the wrecker-in-chief with some top-notch shots against Trent Boult and Ravichandran Ashwin.
Marsh failed to hit his maiden IPL hundred as he fell to Yuzvendra Chahal in the 18th over. Pant had no time to show respect against the leg-spinner and charged down with two sixes to provide the finishing touches to his side.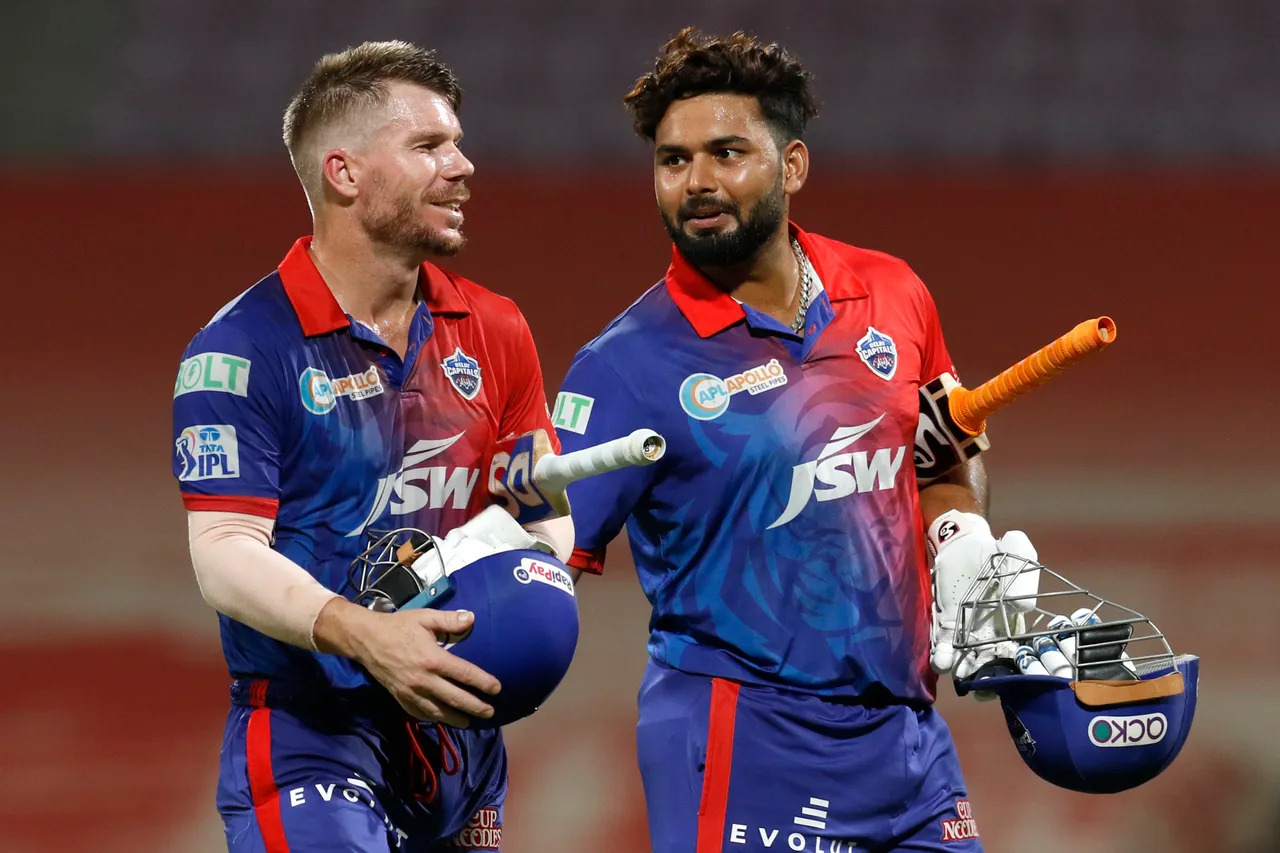 There was one instance in the match where Royals leg-spinner Yuzvendra Chahal almost had David Warner.
In the final ball of the ninth over, Chahal bowled a sharp turner that missed Warner's willow and hit the stumps but to everyone's surprise, the bails remained intact event though the stumps light sparked.
I don't know what's with these stumps: David Warner
After the ball, Warner was amused with the kind of delivery that came through his way.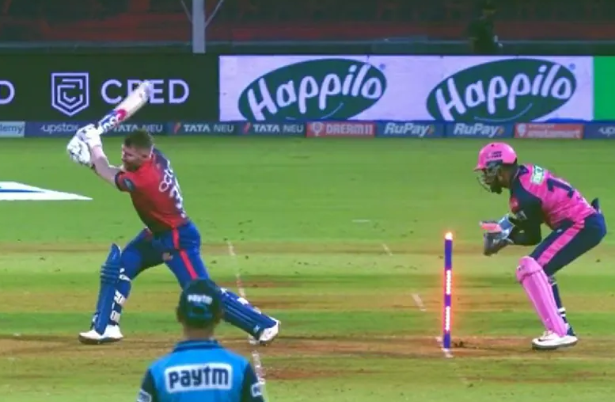 "We've seen it plenty of times! (bails not being dislodged) I don't know what's with these stumps but they are so hard in the ground. I think those grooves are quite deep," Warner told Star Sports.
"I was saying to Yuzi there that sometimes, you can't play when there is no spin and sometimes, you can play when there is spin. So fortunately, it went my way that time!" he added.
The win will help Capitals extend their chances in the IPL 2022 playoffs race as they are slotted in the fifth place of the table. Rajasthan are secured with the third spot but will have to win at leasy one of their remaining two games to confirm their berth in the knockout stage.
Also Read: RR vs DC: Watch – David Warner Survives As Ball Brushes Stumps But Bails Don't Dislodge