SRH vs CSK: Twitter Reacts As Ruturaj Gaikwad Misses His 2nd Century In IPL By 1 Run
Ruturaj Gaikwad has not been in the best of forms in IPL 2022. He had scored only 138 runs in 8 innings in the season before the game against Sunrisers Hyderabad on Sunday.
But he changed things around in Pune, his home ground, on Maharashtra Day as he missed his 2nd century in IPL by just 1 run.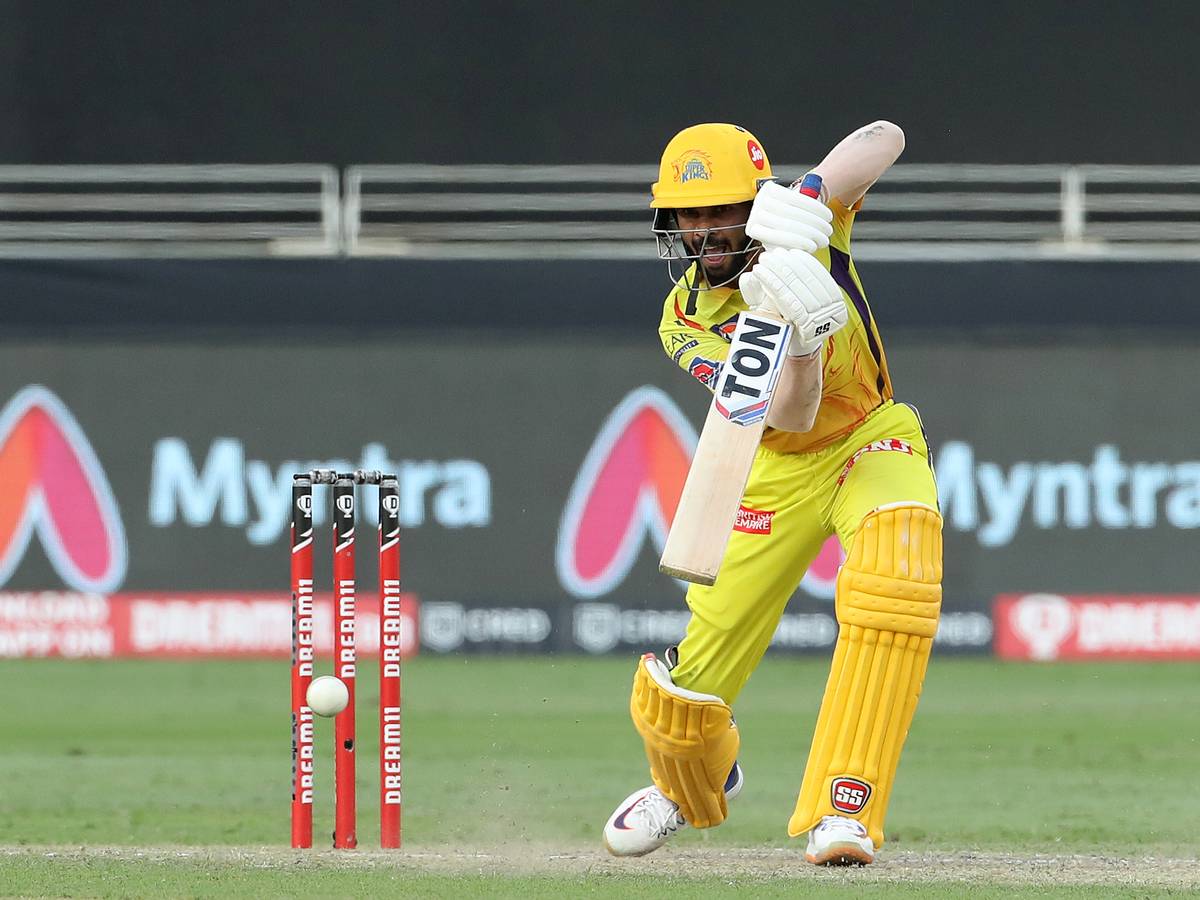 Ruturaj Gaikwad and Devon Conway Share 150+ Partnership
He became just the 5th player in the history of the tournament to be dismissed for 99.
Ruturaj Gaikwad looked solid from ball 1 itself. He was timing the ball well. He didn't look unsettle as he had in the previous games. He always looked in the zone since he arrived on the crease.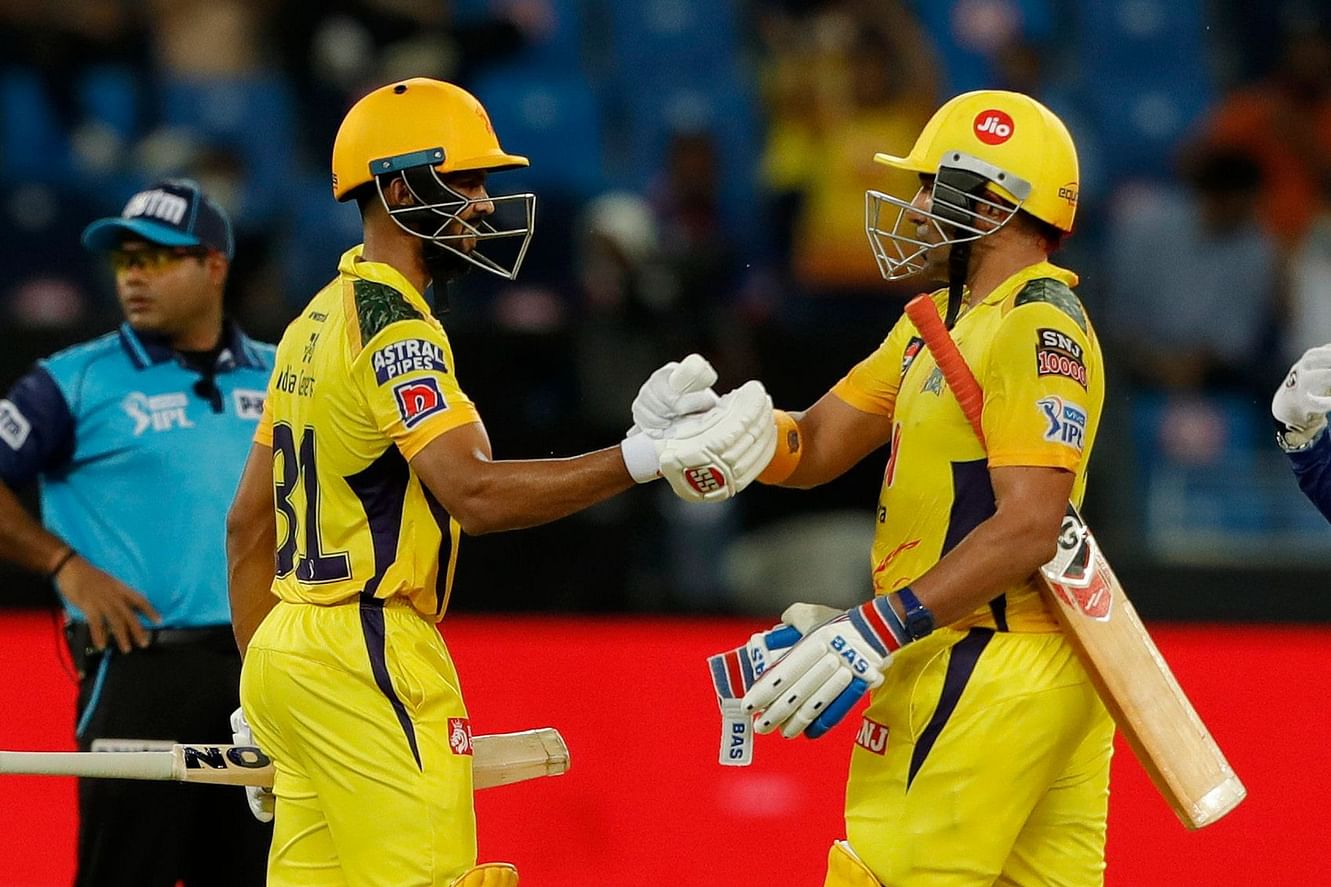 Once he got his eye in, he didn't let any bowler settle at all. He especially went after Umran Malik who was the player of the match in the last game for SRH.
Ruturaj might have missed his century by just a run, but his return to form may indicate a change in fortune for CSK as MS Dhoni has also returned to captain the side in a season where nothing much has gone CSK's way.
Earlier in the day Kane Williamson won the toss and chose to field first. MS Dhoni was at the toss and the stadium erupted with cheers. It needs to be mentioned that MCA stadium in Pune has previously been a home ground for CSK. So the ground was bound to erupt in cheers as Dhoni walked out for the toss.
Here is how Twitter reacted to Ruturaj Gaikwad missing his century:
So much to like about RG. Plays express pace like most do against medium pace. He will get there in time. No Doubts. Classy stuff tonite @Ruutu1331 @ChennaiIPL @IPL #SRHvsCSK #IPL2022 pic.twitter.com/M4EQR9vEg6

— Ravi Shastri (@RaviShastriOfc) May 1, 2022
OH NO…..😩😭Gaikwad…..but what an innings!! 😍 #CSKvSRH #IPL2022

— Lisa Sthalekar (@sthalekar93) May 1, 2022
Ruturaj Gaekwad in this form is such a sight to behold …

— Irfan Pathan (@IrfanPathan) May 1, 2022
The SPARK ⚡️ is back! 😭🥳🙏🏻@Ruutu1331 #WhistlePodu #CSK
Picture Credits: BCCI/IPL pic.twitter.com/Qp0SfNeWrp

— WhistlePodu Army ® – CSK Fan Club (@CSKFansOfficial) May 1, 2022
Pune born Ruturaj Gaikwad playing at his home ground on Maharashtra Day 😉 #CSKvSRH #IPL2022 pic.twitter.com/eNTNAQhp8L

— Wasim Jaffer (@WasimJaffer14) May 1, 2022
You know that you've played a great innings when

Dhoni 🐐 is entering the ground

but Crowd is still shouting your name.🥳🤞💪

The name is Ruturaj Gaikwad. #ruturajgaekwad
99 runs, S.R.174✌️#CSKvSRH #SRHvsCSK #WhistlePodu #MSDhoni𓃵 pic.twitter.com/oQWPIKDPTI

— नादान बालक (@HarshitLawaniya) May 1, 2022
🏏

Kane Williamson pats Ruturaj Gaikwad after the latter fell one run short of a century.

🔸️ 99 off 57 balls
🔸️ 6 sixes & 6 fours #IPL2022 #SRHvCSK 🏟 pic.twitter.com/h20bIYQkJB

— The Cricket Wire (@TheCricketWire) May 1, 2022
Heart-Break For Ruturaj Missed Out his 2nd ipl hundred by just 1 run…🥺
But what a knock man❤️#ruturajgaekwad #WhistlePodu pic.twitter.com/zpCMOkwSCj

— The Cricket Followers (@cricfollowers_1) May 1, 2022
Rutu 💔 missed his century by one run. Great comeback 🔥#IPL2022 #CSKvSRH #CSK𓃬 #Ruturaj @mufaddal_vohra @Ruutu1331

— Rudraksh Roy (@RudrakshRoy10) May 1, 2022
99(57) RUTURAJ GAIKWAD 🌟🥵#CSKvSRH #IPL2022 #IPL @cesc4official pic.twitter.com/BH7WrsuJOS

— Jaimin Bhesara (@jaimin_bhesara) May 1, 2022
Gaikwad to fast bowlers pic.twitter.com/mTSVsQDTiM

— Toxcianrana (@toxcianrana) May 1, 2022
Feel for Ruturaj Gaikwad, played so well and deserved the century. Well Played Champ…🔥💛#CSKvSRH #Ruturaj pic.twitter.com/NCTz3mzRg5

— Nishant Singh Rajput 🇮🇳 (@rajputboy_07) May 1, 2022
Jadeja after seeing Ruturaj batting under MSD. pic.twitter.com/lWe1MXPwMF

— Aditya Grover (@InsaanAditya1) May 1, 2022
Ruturaj Gaikwad.Get that head of yours up immediately ❤️🙂#CSK #ruturajgaikwad #ruturajgaekwad pic.twitter.com/08OGV4Ymnw

— VipeR ⚡ (@pu_cule10) May 1, 2022
#CSKvSRH #Ruturaj #whistlepodu pic.twitter.com/6IcvW74d1e

— Vivip Pasanga (@VivipPasanga) May 1, 2022
9️⃣9️⃣ runs off 5️⃣7️⃣ deliveries 🙌
Ruturaj Gaikwad falls one run short of a hundred! Six 6s / 6 Four Strike Rate 173.68 #CSKvSRH #Ruturaj#CSK𓃬 pic.twitter.com/kLAshRhYKZ

— Rohan Jha🇮🇳 (@ImRohanJha3) May 1, 2022
Feel for Ruturaj Gaikwad, played so well and deserved the century. pic.twitter.com/uR5DRr3Crk

— Sahil🍾🚬 (@Sahil_Slays) May 1, 2022
Good to see Ruturaj strike back…!

— KSR (@KShriniwasRao) May 1, 2022
Well Played Ruturaj Gaikwad 💯💥
99 Runs
57 Balls
6Fours
4 Sixes
173.4 SR
A well deserved century 👏 just missed. but look on the good side we got our man back on form💛💛 and congrats for the fastest 1000 in ipl #ruturajgaekwad #SRHvsCSK #CSKvSRH #CSK𓃬 #WhistlePodu pic.twitter.com/AzW87tQXg2

— Deepak Sabbineni (@DeepakSabbineni) May 1, 2022
Also Read: DC vs LSG: Watch – Mohsin Khan Castles Rishabh Pant's Stumps As He Misses A Flick Shot