Twitter Slams Olympics For Not Adding Even One Pic Of India In Its Most Emotional Moments Video
There is no denying the fact that Indians are pretty happy with the manner in which the Indian sportspersons have performed in the recently concluded Tokyo Olympics as it was the best ever performance by India at the Olympics.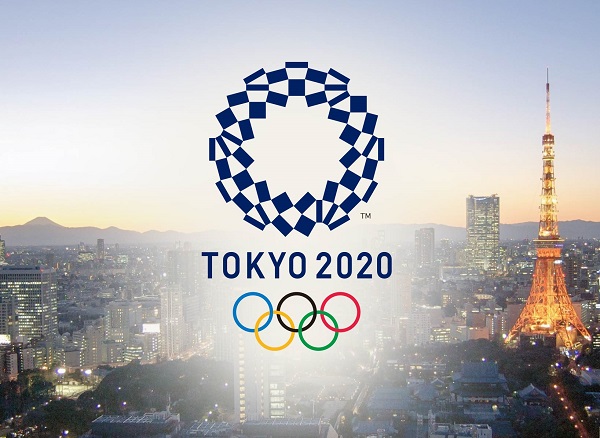 India came at the 48th position but no complains as the Indian sportspersons left no stone unturned in giving their best shot for the country. In the Tokyo Olympics, India won seven medals (1 Gold, 2 Silver, 4 Bronze) and there were many moments which not only made us proud but emotional as well.
The Olympics Committee also decided to make the event a little more special by releasing a video of more than 4 minutes which had the most emotional moments of the Olympics but what was not just shocking but disturbing too was that there was not even a single moment of any Indian player.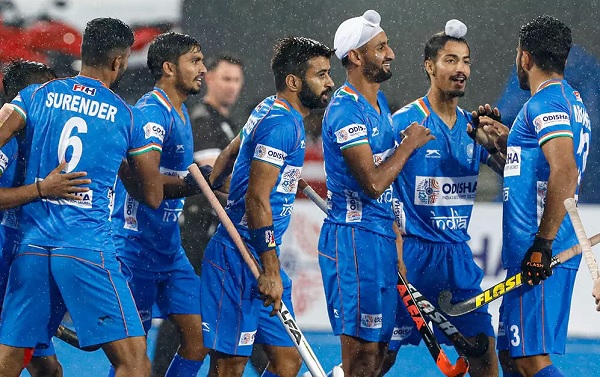 The Olympics Committee completely ignored the Indian sportspersons and featured the sportspersons of other countries, in fact sportspersons from some countries were featured more than once and this made Indian fans very angry.
This Olympics has been quite special for Indians as on one side, Neeraj Chopra won the first Gold medal ever for the country in the history of Olympics in athletics, on the other side, the Indian men's hockey team broke the 41 years old jinx by winning the Bronze medal. How can we miss the special moments which were created and experienced by PV Sindhu, Mirabai Chanu, Ravi Kumar Dahiya, Lovlina Borgohain and Bajrang Punia and filled us with joy and excitement….
Well, here is the video released by the Olympics Committee:
The most emotional moments at #Tokyo2020 !#StrongerTogether pic.twitter.com/tuSJb6JfAF

— Olympics (@Olympics) August 11, 2021
Click to watch this video directly on Twitter
This is how Indian Twitterati slammed the Olympics Committee for completely ignoring the Indian sportspersons:
#1
Not a single snap of Indian Athelete, really a Hipocrisy and maximum Snaps are from certain specific countries only.

— Dheeraj Kumar Singh (@singhdheeraj251) August 11, 2021
#2
Did you forget was a huge part of olympics 2020? Remember aditiashok who awakened golf in India! Remember men's hockey won after 41 years! Showed degrasse more than 4 times but not once sindhu or the women's hockey team!some racist video u compiled!

— Geetima Katakey (@GeetimaKatakey) August 12, 2021
#3
Sorry to say but u have missed my champions. Where is @Pvsindhu1 @Neeraj_chopra1 #IndianHockeyTeam @mirabai_chanu and others?

— Self voice (@Pk1043yadav) August 12, 2021
#4
Amazing But not a single picture of our Indian Athletes,why so?They all were equally hardworking, dedicated, sacrificed alot & won madels as well.Even they didn't shy away from showing their vulnerable sides,those emotions were Purely out of hardwork & dedication.Disappointed!!

— Tanvi (@DancentiaTannu) August 12, 2021
#5
That's what we have to learn, don't be so emotional with a little bit of response towards us !! All have been using our audience since years because it's easy to attract Indians.. Now, event is over, nothing left for us
All about business you know!

— Banajit Das / বনজিৎ দাস (@iambana11) August 12, 2021
#6
Classic example of subtle racism from the usual suspects. I atleast expected neeraj to feature since he won gold medal. Now that Olympics are over and they don't need Indian viewership they are back to thier level.

— सुयश स्वरूप சுயஷ் ஸ்வரூப் 卐 (@sscomp32) August 12, 2021
#7
Wowwwww didn't saw a single emotional moment from #TeamIndia journey in #Tokyo2020 int this clip. Such ignorance where this was #TeamIndia 's most successful tours in #Olympics history.
Not good @Olympics team

— Lav Kumar Dubey (@lav_kumar_dubey) August 11, 2021
#8
Yess.. million of emotions here.but, billion of emotions filled here.!! why?you haven't included even a single snap of emotion our athletes
Win or Lose… but, create a History#SportisaboutUniting
Jaihind pic.twitter.com/bB8EQxYysR

— விஸ்வா போஸ் (@Vishwa_bose) August 12, 2021
#9
Over 100 frames and not even a single Indian . How about this emotional moment pic.twitter.com/3gzLMiattl

— OTMATH (@OTMATH) August 13, 2021
#10
Very disappointed there is no Indian player in this video

— Deepak Talukdar (@DeepakTalukdar3) August 12, 2021
#11
You @Olympics must change

caption should be "some random emotional moments….#stronger parted

Or your tagline as " Olympics- discouraging people through Olympic values of animosity , disfavour & excellence(hypocrisy)..

But @WeAreTeamIndia will make you regret for the same..

— vaibhav (@VaibhavKarawade) August 11, 2021
What do you think of this whole episode and the video shared by the Olympics Committee? Let us know your views.
The post Twitter Slams Olympics For Not Adding Even One Pic Of India In Its Most Emotional Moments Video appeared first on Notesradar.